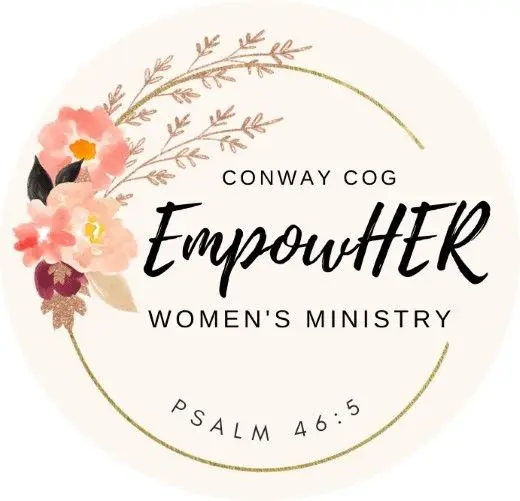 God would give us a Mary heart in a Martha world. Living in such a busy society truly challenges the women of today. With the responsibilities of working, being a wife and a mother we find there is little time left for anything else. Many women can relate to Martha in the New Testament. We have a servant's heart when it comes to our family, but we allow ourselves to get so caught up with our responsibilities that we neglect the one thing that is most important. It's easy to forget that while there is a time for work, there is also a time to worship - and it's that time of worship, the time we spend with God, that provides the serene center to a busy, complex life.
Women's Ministry meets monthly with the date and time located in the church bulletin and our web calender. This is a time when the women can take a break from their busy schedules and come together for fellowship and worship with our focus being on God and His word. As our church grows this is the perfect time to get to know each other and build new friendships.
Come join us and make EmpowHER Women's Ministry a part of your life. WE are a group of women that love the Lord and want to see our church and the Women's Ministry department grow.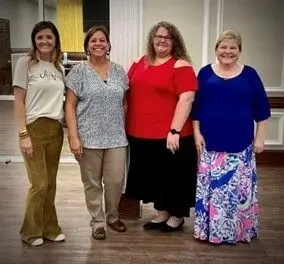 EmpowHer Board: (Left to right) Lyndsay Chandley (Vice President),
Anna Hunt (President), Tabatha Trussell (Secretary), Sis. Jacobs (Advisor)